November is Philanthropy Month and one of the main philosophies at Lundberg Builders, Inc. is that it is important to give back to the communities in which you live and work. This month, we would like to encourage you to find an organization that means a lot to you and donate your time or resources to help your community. Below is a list of some of our local organizations that consistently give back to our area and need your time and support.
Haven Ministries is located in Queen Anne's County and provides assistance to members of the community through two food pantries and a winter shelter. This non-profit organization is currently building two "Homes of Hope" on Kent Island that will serve individuals and families in need through the Haven Ministries Housing Assistance Program.  Those who participate in this program will receive intensive case management services that include connections to healthcare and dental resources, job skills training, budgeting, and more. To help fund their programs, Haven Ministries also runs Hope Warehouse and Our Daily Thread Thrift Store as well as many different fundraisers throughout the year. Interested in helping through volunteering or donating your time? Contact Haven Ministries for more opportunities.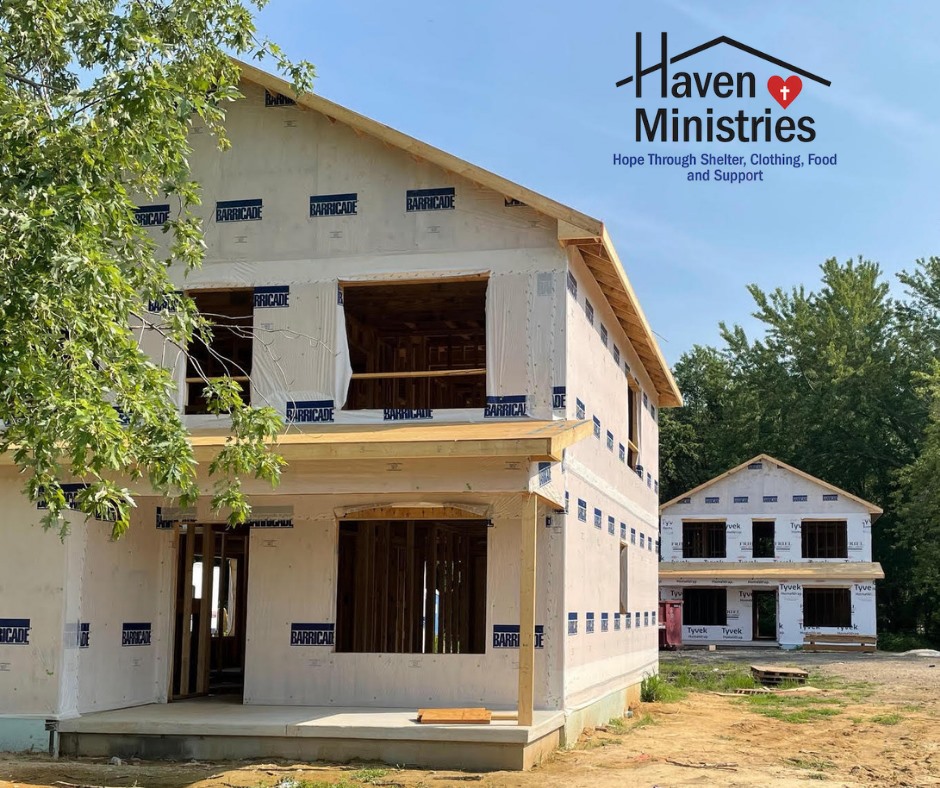 Chesapeake Charities is a non-profit organization that works with people and organizations that desire to set up local foundations, charities, and scholarships. Additionally, Chesapeake Charities provides resources to help find grants and write grants that are a match for an organization's mission. You can contribute to any existing fund or contact Chesapeake Charities to start a fund of your own.
The Rotary Club of Kent Island is committed to "service above self." Members of the Rotary of Kent Island organize a number of community service opportunities such as food drives, Flags for Our Heroes, Meals of Hope,  and fundraisers to fund future projects. The Rotary also donates money to support causes such as "Queen Anne's Goes Purple" and senior scholarships at local high schools. To join or volunteer, complete the contact form on the website.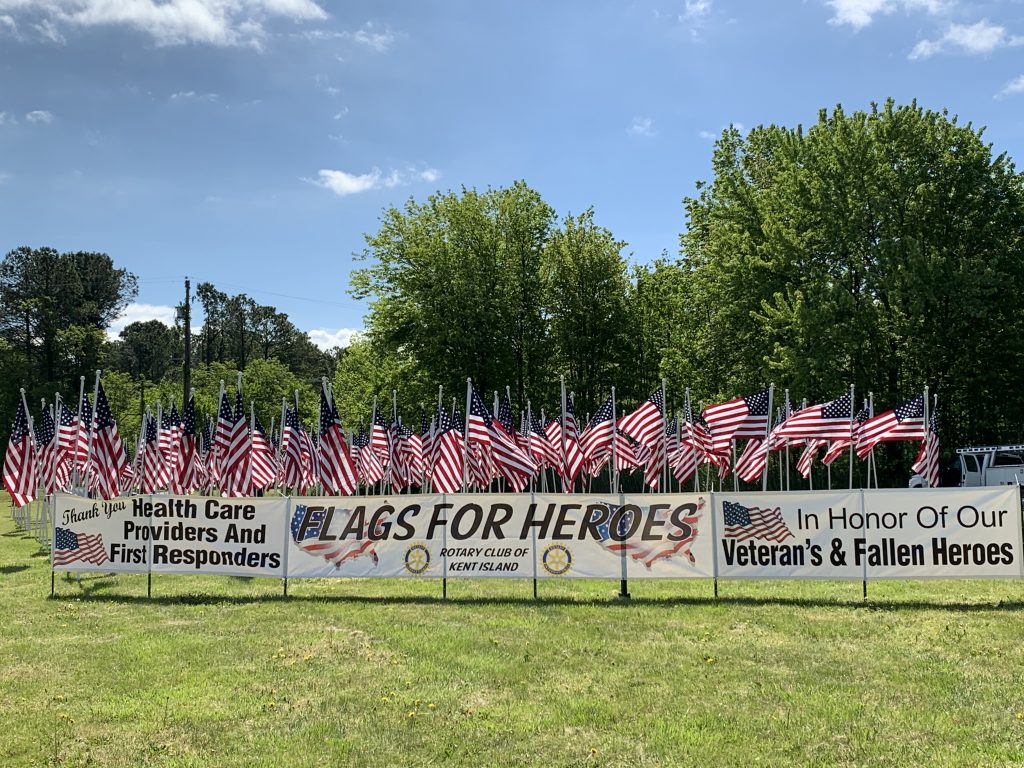 Are you a young professional in the Queen Anne's community looking to join a service organization to make a difference? Rotaract is a great way to contribute and volunteer in a variety of service projects. Through 5k fundraisers, food drives, trash pick-ups, and more. Rotaract members are committed to bettering the community of Queen Anne's County.  Visit their website to find out more about their programs and how to join.
Queen Anne's County Goes Purple is an organization through the local sheriff's office dedicated to helping those suffering from substance abuse. Through advertising, fundraising, and providing resources, the QAC Goes Purple initiative is working to create awareness in the community by providing education about substance abuse, how to find help, and Narcan training. If you are interested in joining the movement, visit their website.
Talisman Therapeutic Riding uses horses and the outdoors to serve both children and adults with a variety of challenges. Riding programs work with those who have autism, MS, anxiety, depression, Downs Syndrome, and more. They also have a Heroes on Horses program which serves veterans and first responders. To run these programs, Talisman needs both donations and volunteers. If you are interested in contributing to this cause or volunteering in a program, contact Talisman Therapeutic Riding for available opportunities.
Wreaths Across America works to lay a wreath at the burial site of every veteran across the United States during the holiday season. To help, you can sponsor a wreath, or donate your time volunteering to lay wreaths on Wreaths Across America Day. Please visit the website for more information about how you can help this holiday season!
For more ideas of places to support, please visit http://www.lundbergbuilders.com/giving-back.php for a list of additional organizations and initiatives.
During this season of giving, we hope you will consider supporting one of these organizations or find one that means something to you. Donating to local schools and food pantries can also make a great impact on those in need. Remember that while donating is always needed, so is time as a volunteer. Giving back is one of Lundberg's core values, and we hope that it is also one of yours.