So when Santa comes for his annual visit, will he shimmy down your chimney in style this year, or is your fireplace surround in need of a focal point fix?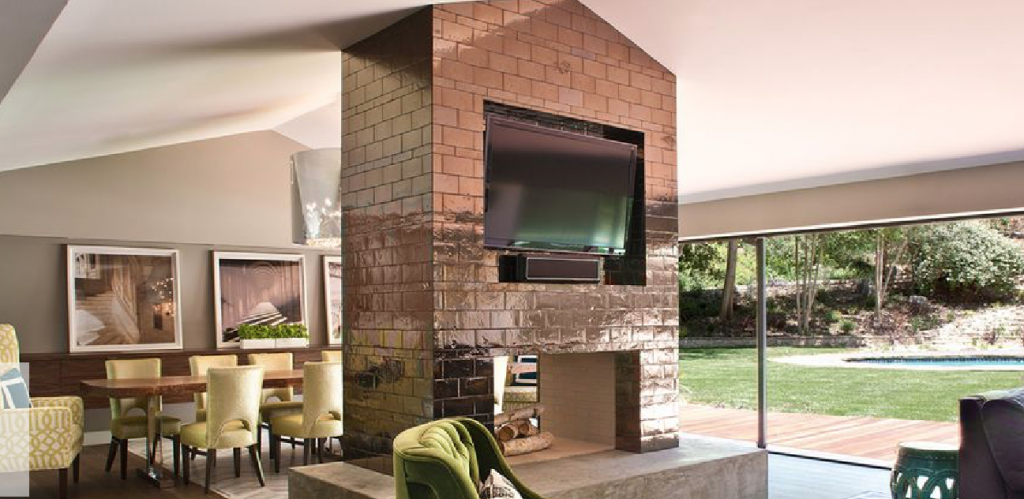 Thanks to an abundance and versatility of materials, you can use your fireplace surround to help set the mood and style of an entire room or living space. If you're building new or have a redux in mind, we found 5 fab looks that are on-trend and transcend traditional brick and stone options.
Trends in Tile
There are few limits to the façade looks you can create with today's tile options. If you enjoy a bit of bling in your room, metallic porcelain provides a glow that complements those burning embers. The look is achieved by mimicking the appearance of antiqued metals. While this option is said to provide the strength and endurance of ceramic tile, experts caution it is more maintenance-prone. If you crave style, however, this option is often applied without the grout associated with tile to create a seamless and sophisticated vibe.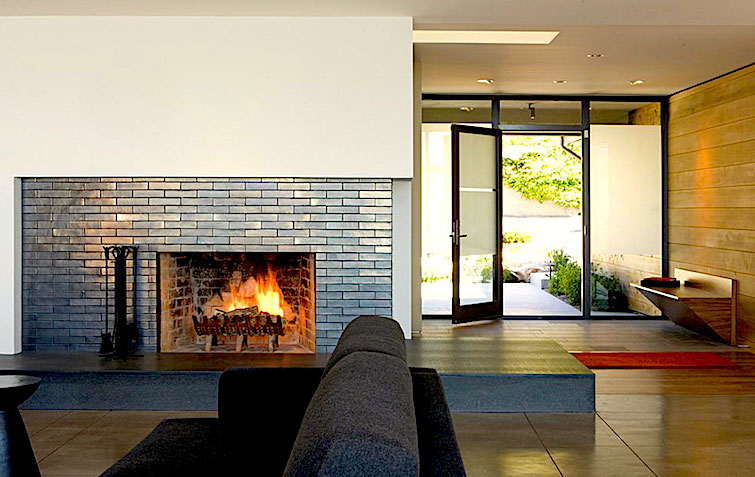 Wood-look porcelain tiles are a great workaround if you LOVE the look of wood and want it to embrace your fireplace. With real wood being a fireplace surround hazard, the ability to mimic this natural resource with a more durable and much safer option can speak volumes of not only your good sense, but your great taste.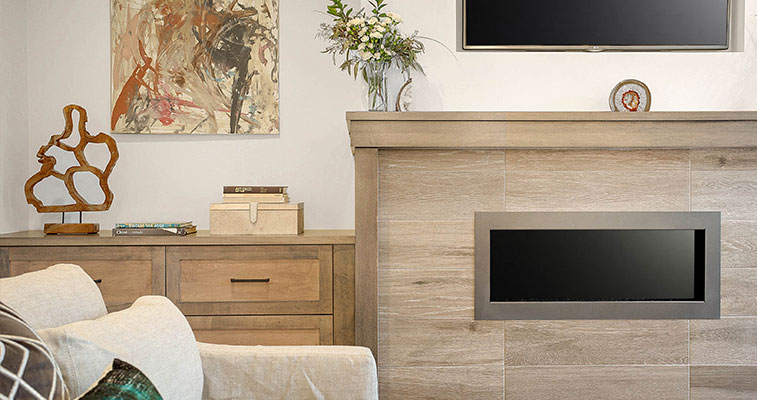 Patterned tile really allows your creativity to flourish. Think about a pattern you've always loved and odds are you can duplicate that look with your fireplace surround. Options in this area are incredibly versatile, but be thoughtful of just how much space you have and how long you want to live with the pattern you choose. Choosing a too-trendy look here can have your whole room looking dated before its time.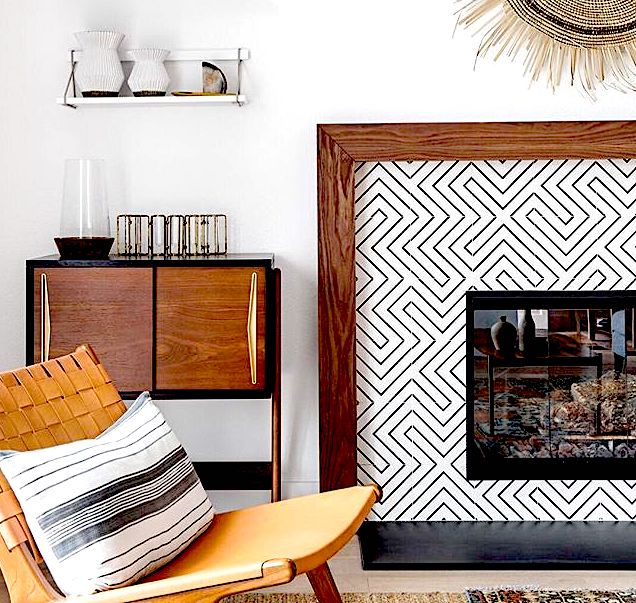 Creating with Concrete
The beauty of a concrete façade is that it is highly customizable, durable, easy to keep clean and requires very little maintenance. This is also an especially desirable option if you prize the look of a floor-to-ceiling fireplace. For the safety-conscious and the practical, concrete can be the wise choice that affords the benefits of a stylish statement piece.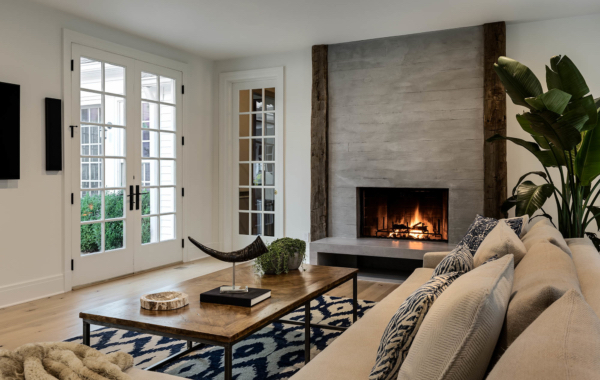 The Other White Marble
If you're a fan of Carrara marble, experts say you might also want to consider a fireplace surround made or Naxian or Naxos marble, named for the area in Greece where it is sourced. This ultra-white and creamy looking marble is the ultimate option for the homeowner striving for a classy, upscale look. Described as lightly dappled and accented with shimmering crystal deposits, this marble is often seen in striated form for fireplaces delivering textured appeal and visual impact. Since marble is a form of limestone, it is a softer material and will require a regular, but simple maintenance routine to keep it looking beautiful.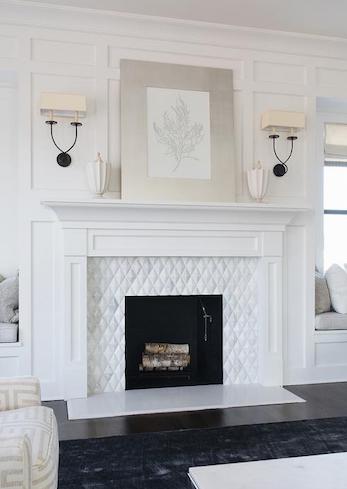 Ready to build a better fireplace? Contact the home building pros at Lundberg Builders today at 410-643-3334 or visit lundbergbuilders.com. Lundberg Builders, Inc. is located at 314 Main St., Stevensville, MD.