When designing a home, whether a new build or renovation, creating a floor plan that meets your needs is crucial. Meeting with an architect is one of the first steps in creating the home of your dreams. Lundberg Builders, Inc. architect, Andrew Peterson, works with homeowners to bring their floor plan visions to life.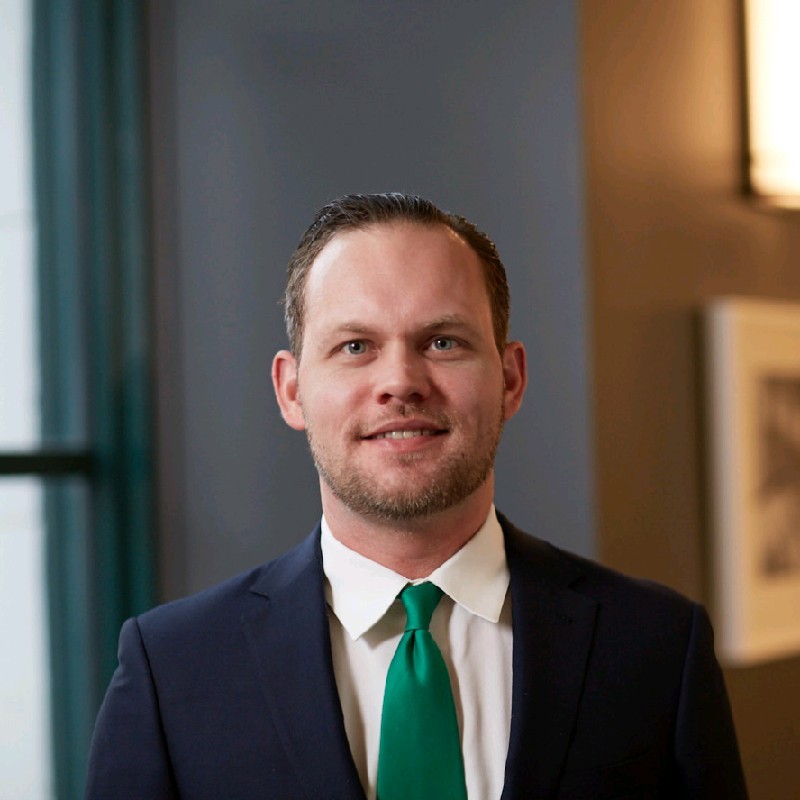 Open Vs. Traditional Floor Plans
A more traditional floor plan, or closed plan, has rooms with walls that define each space. One common type is the American Foursquare Colonial where the first floor has four distinct rooms, the kitchen, dining room, living room, and family room. An open floor plan removes the walls between all areas so that the kitchen, dining room, and living areas all appear to share the same large, open space. Both types of plans have their benefits, but it seems as though open-type plans are remaining popular, especially with those building custom homes.
What are homeowners looking for in 2021?
With people spending more time at home, Andrew has noticed that homeowners are looking to continue with the open floor plan trend to allow for a space that is flexible for both living and entertaining. Many buyers are even purchasing traditional homes and renovating them to create more open spaces.
"When designing an open floor plan, we aim to develop sightlines from the foyer, through the kitchen, and to the entertaining areas of the home. We also work to create panoramic views of the property, especially for waterfront homes. Enhancing these views is one of our primary goals. Weaving living and working spaces together in a cohesive manner offers areas of solitude and privacy in the homes as well. Open kitchens and great rooms are just the start of our iterative design process," Andrew says.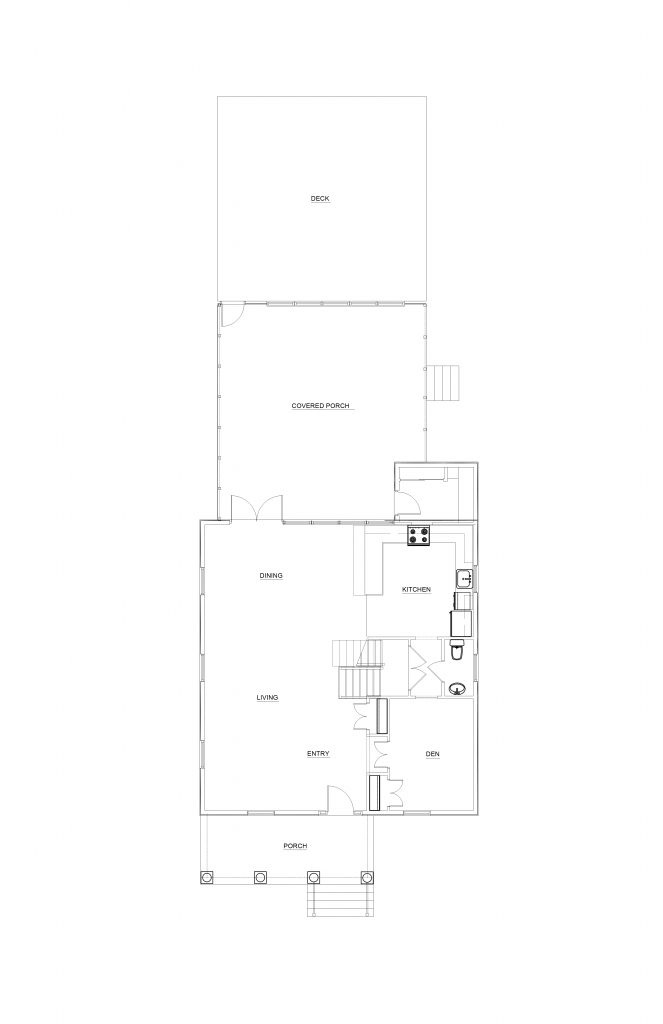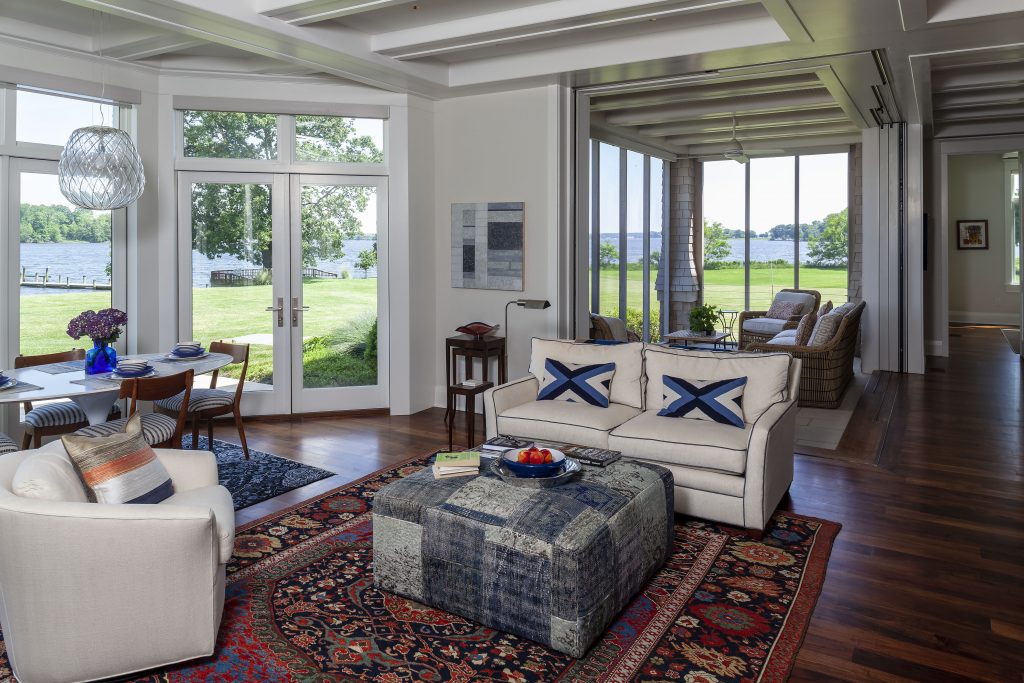 How to Extend the Open Concept Into Outdoor Spaces
The open floor concept has now extended beyond the home into the outdoor space. Multi-slider doors, like those from Loewen, allow for expansive views of the outside from inside the home. Panel doors, like the ones below, that sleeve into the wall accordion-style are a genius way to bring the outside "in." They also allow for a seamless transition into the outdoor space.
"Custom decks add to the open feel of a home by stretching the entertaining spaces outdoors. The deck layout is designed specifically for each unique home, which creates a flow between the interior and exterior spaces," Peterson explains.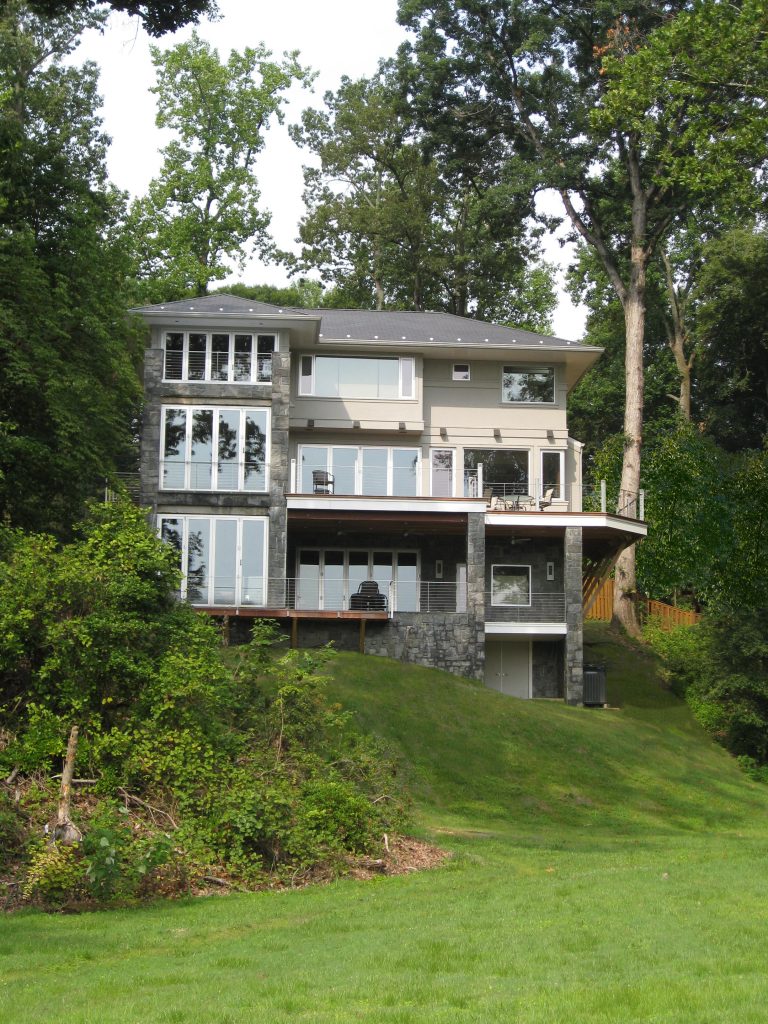 "Patios with outdoor kitchens and seating are also great ways to expand the function and space of a home," explains Peterson.
Other Considerations When Designing Your "Open Home"
While creating an open floor plan and combining it with an outdoor space, there are other ways to add to the open feel of a home. We asked Andrew if there were any other considerations that a homeowner should talk to an architect about when working to create this type of space.
"It is important to pay attention to the details so we can make the most of how we layout the space," he says. For example, "Consider the type of ceiling height you would like. Constructing a contemporary flat ceiling at 10 feet (or higher) can drastically update a space."
Andrew also added that there are creative ways to keep the home open. Concealing the microwave in the pantry and creating spaces to hide appliances keep counters clear so that there are fewer objects obstructing the views. Grand staircases, atriums, lofts, double-height spaces, and inviting entryways incorporated in the floor plan allow for home designs that feel unrestricted.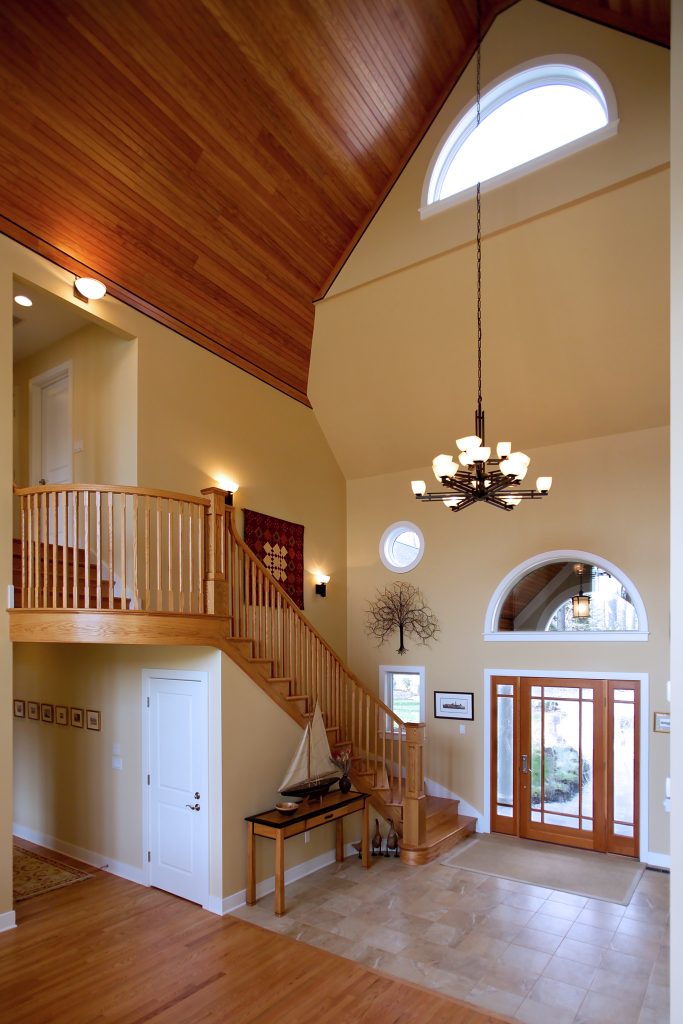 Utilizing an Interior Designer
While homeowners work with an architect to produce the perfect open floor plan, Andrew also encourages homeowners to work with an interior designer. This allows for an impeccable build where no detail is overlooked.
Not sure where to begin? We invite you to experience how well our quality will reflect on you.