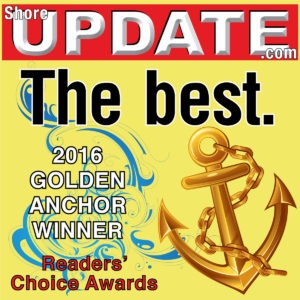 We wanted to take a moment to thank you, our loyal supporters, for voting us 'Best Builder' for the Shore Updates 2016 Golden Anchor awards for the second consecutive year. As we are nearing our 40th year in business, we couldn't be more proud to be part of such a supportive community.
We recently were awarded 'Best Custom Home Builder' in the "Whats Up Best of" awards for the Annapolis and Eastern Shore. It was our 6th year winning for the Eastern Shore and our 1st for Annapolis.
The team at Lundberg Builders take great pride in each project that we work on and aim to provide exceptional customer service to each client even after their project is completed. We thank our clients for trusting us with building, maintaining and renovating their homes and for their many referrals. We sincerely appreciate your support, trust and loyalty.
You can check out the full list of winners here: shoreupdate.com/2016goodies