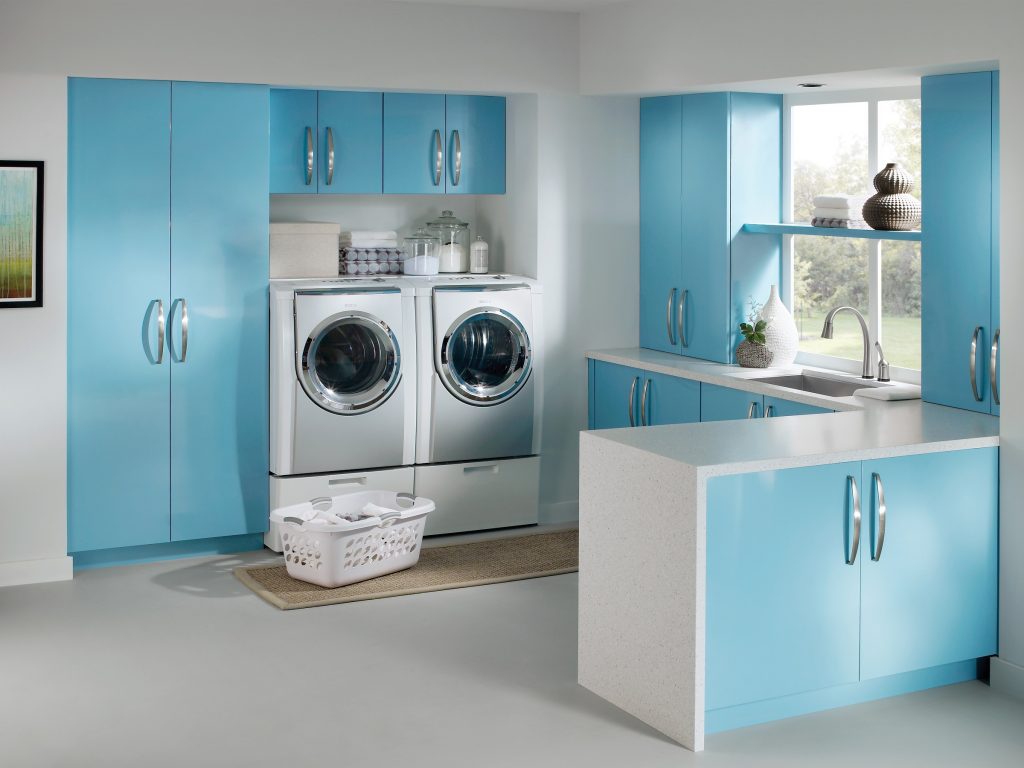 Custom Home
reported
recently, "Laundry Rooms Rank Highest on Most Wanted Home Features List" according to a survey by the National Association of Home Builders (NAHB) 2019 edition of
What Home Buyers Want.
  A whopping 91% of survey respondents ranked a laundry room as a home essential. And more and more, people are investing in making their laundry room a real hub in their home. Below are some new ways to reimagining your laundry room for the way we live today.
Design it into the floorplan

– Design your home for accessibility and convenience to the laundry room from the garage entrance. Drop soiled towels and other dirty clothes and socks and shoes as you walk in.You can throw away trash, unload the car, store away travel items, organize and launder everyday items before entering the main house.  Drop off backpacks, briefcases and purses. Relax, you're home!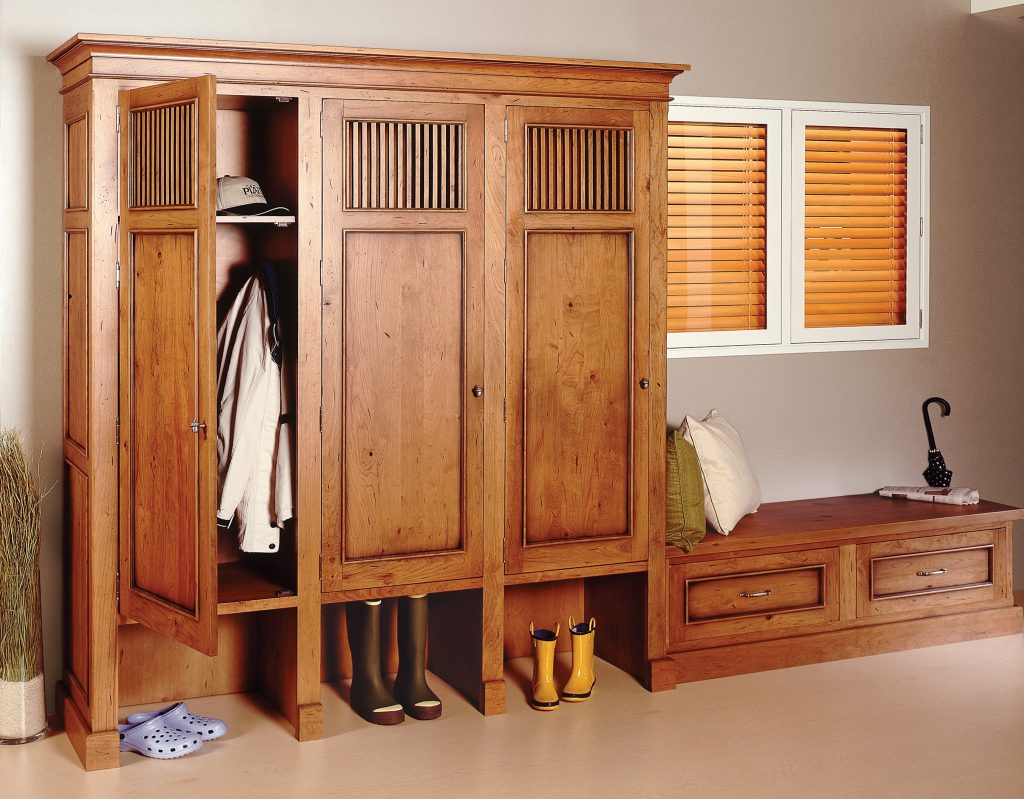 Create a pet station – Animal friendly laundry rooms can play double-duty as a fantastic space for your pet. House food bowls, leashes, toys, treats, pet beds in one area. Add a pet-friendly farmhouse or utility sink or even a shower station big enough for washing your fur baby. Below features the BLANCO DIAMOND™ Single Bowl in Metallic Gray, the SONOMA™ Pull-Down faucet, and SONOMA Soap Dispenser.

Photo credit to Lavin Label.

Elevate with countertops –  Countertops say laundry "room" instead of laundry "closet". Whether you choose wood, metal, or marble, countertops give your laundry room that modern, designer look you've been craving. The second runner-up  functionality-wise to your washer and dryer, countertops give you room to not only neatly fold and corral frequently used items, it also gives you that decorator space to add vases, jars and other decorative items that make it another wow moment in your home instead of a cluttered, ho-hum room you dread.
Ever noticed the areas you use the most – kitchen counters, office desks, laundry folding stations, work benches – have the least amount of light? The cabinet itself casts a shadow, making these spaces with the most detailed activities less functional. Cabinet lighting is designed to illuminate these high-use surfaces, and a whole lot more. Consider these uses when designing your space to get the most out of your lighting plan. Featured below is Kichler's  4U 22″ 3000K LED Cabinet Light in Textured White.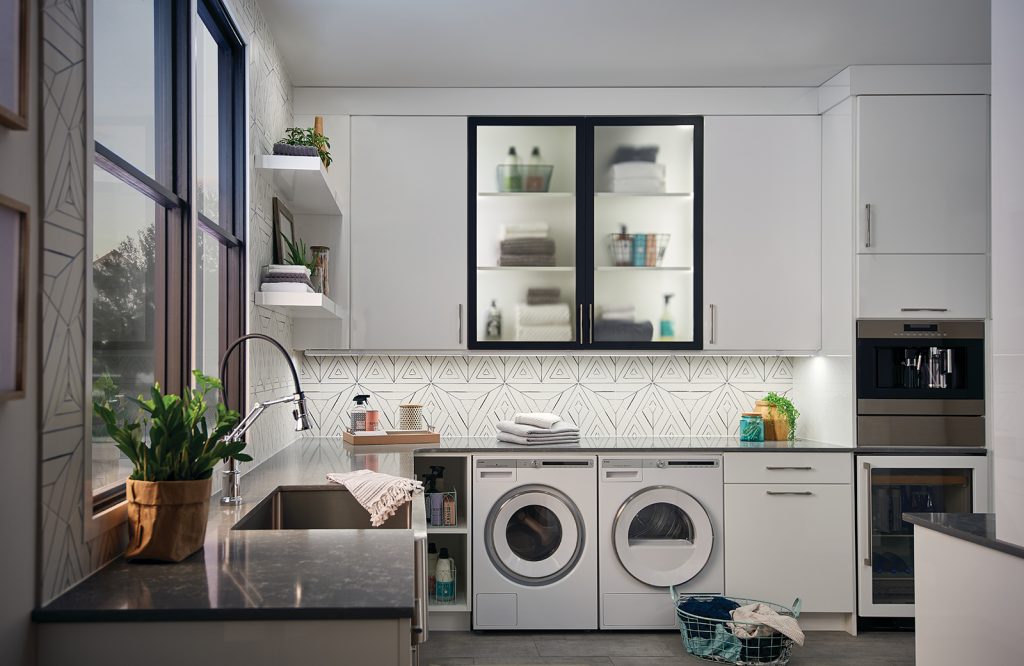 Build custom cabinets – These can be customized to suit your unique needs and the items you want to store. Laundry built-ins have endless possibilities. House your dirty laundry hamper along with hanging rods for freshly ironed clothes. Include fold-out hanging rods for drying. Store laundry detergent, dryer sheets, cleaning products and paper goods. What makes a home look really special is keeping things neat, organized and dare we say it, hidden out of sight!

Hook you up – Top Knobs launched a collection of decorative hooks at KBIS this year that are perfect for laundry/mud rooms. Decorative hooks have a ton of great added value to these spaces, serving as additional storage and a method for staying organized and clutter free.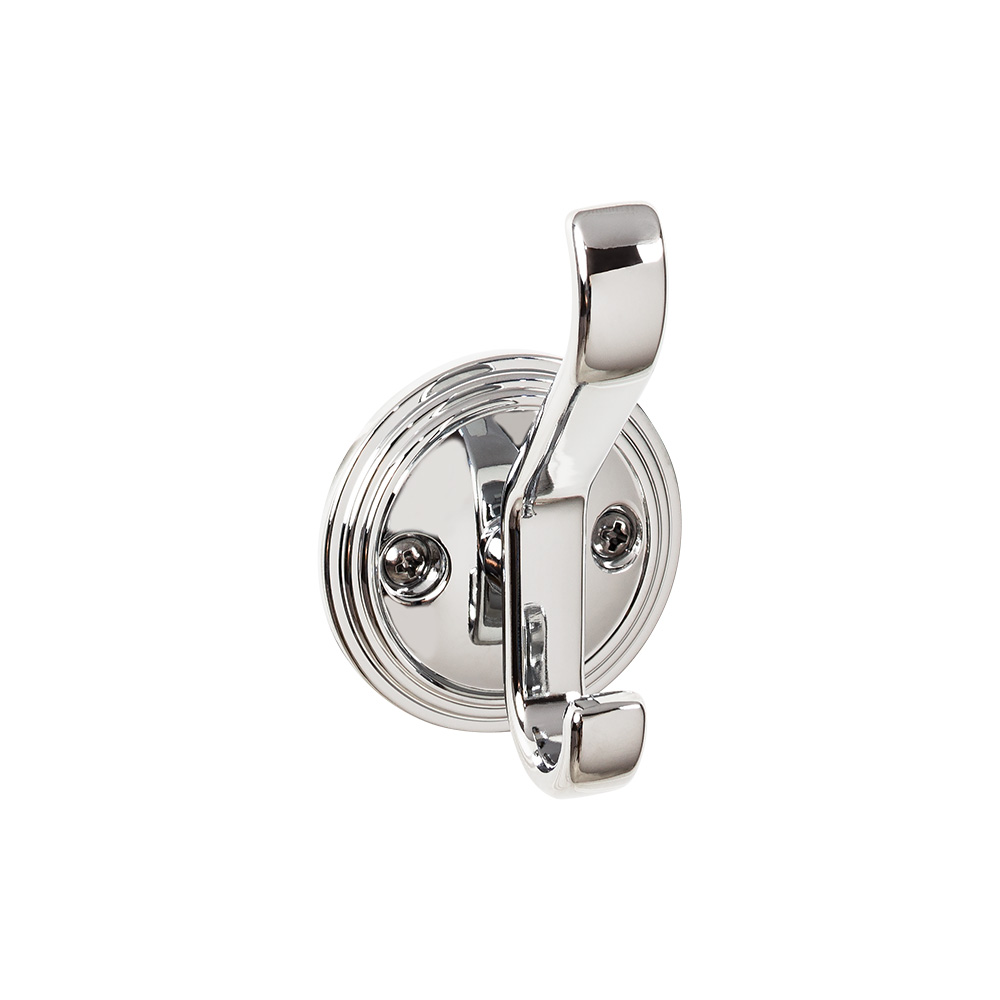 Need more help designing and building that perfectly functional and beautiful laundry room of your dreams? Bringing your unique vision to life is our specialty! Whatever you dream, we can build it. Call us or stop by and tell us about your next home project!