A secret space. A quiet place. A restful repose for a hectic day. Don't you want that? We do!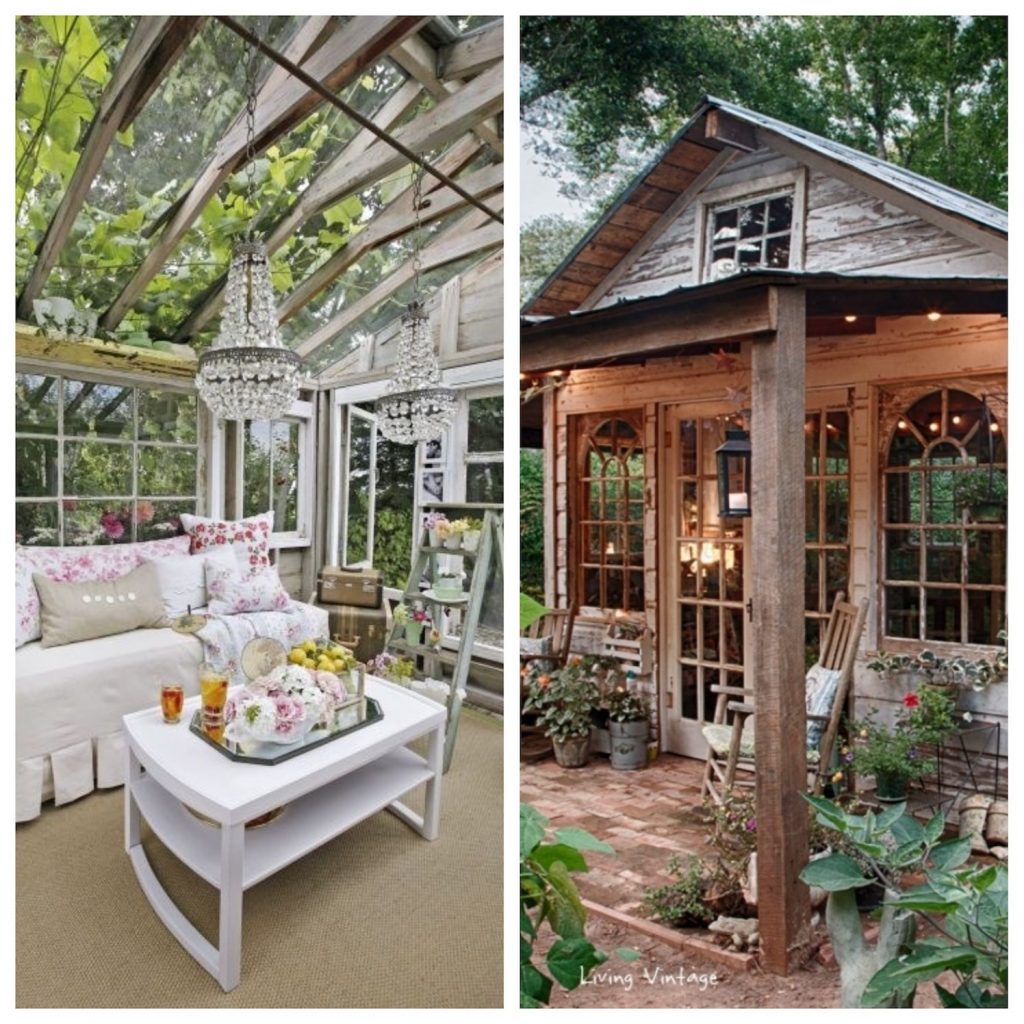 Whether you are fortunate enough to have an existing structure on your property or opt to buy a basic shed and "she" —or even "he" it up for a reflective outdoor space for male repose, this alternative outdoor concept seems to complement the inherent charm of living on the Eastern Shore perfectly. (Photos courtesy of Janis Nicolay and Living Vintage)
Go For Cozy!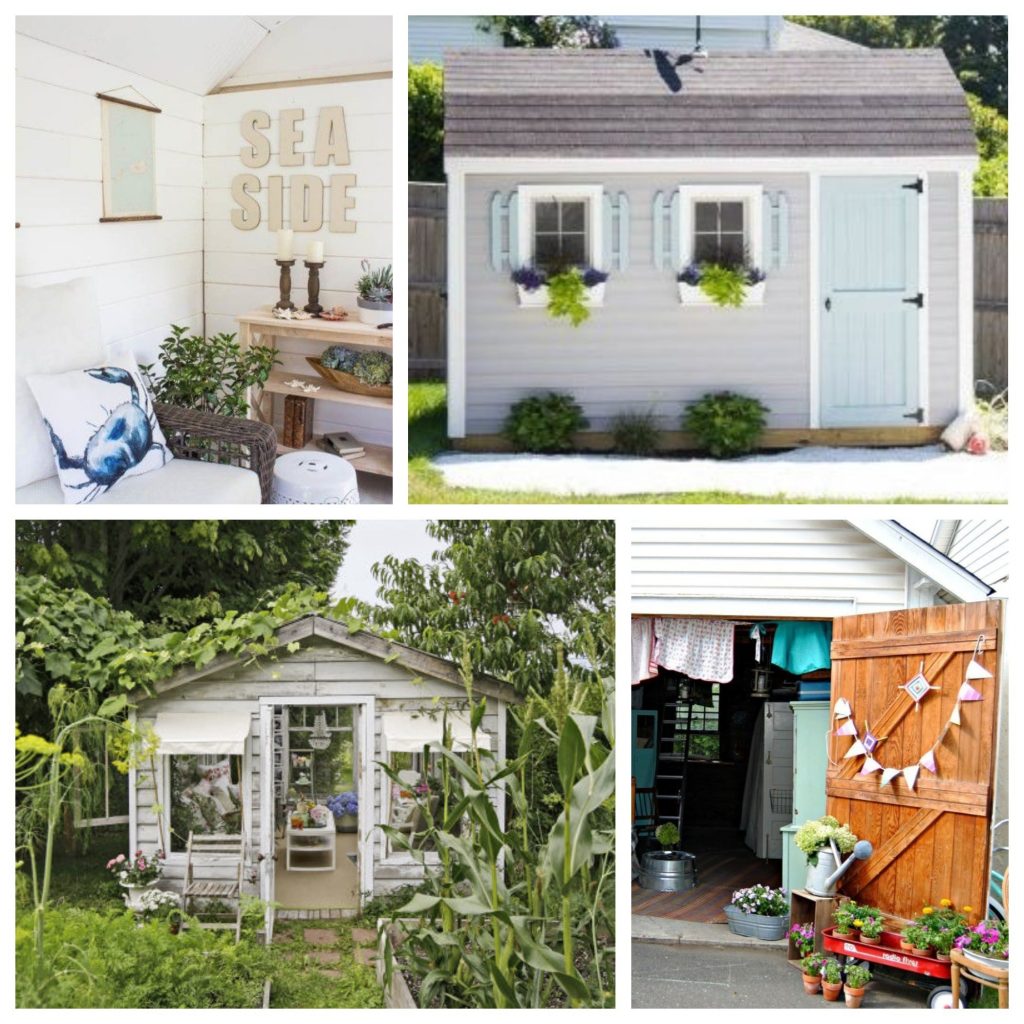 Probably the greatest advantage of this luxe shed trend is the fun you can have with the creative process. This could be the perfect opportunity to pull some great heirlooms or yard sale finds from the attic and put them to good use. It could also be the chance you've been waiting  for to address a worn out building on your property that needs some love.
Even if you have a ruin of an old farmhouse, cabin or greenhouse on your property, you can consult with your builder and design professional to see how it can be salvaged and turned into additional "pride of place" space.
The pros can make sure your shed design provides ample natural light, any custom touches you desire and addresses the way you wish to use the space.
Once you have a basic, sound structure (some shed dwellers opt to run electricity for small lamps or even space heating) then the fun really begins as you take the space and make it "all about you." The key is to surround yourself with everything that you love and items that inspire you! (Photos courtesy of Finding Silver Pennies, Janis Nicolay and The Painted Home.)
Getting Some Zzz's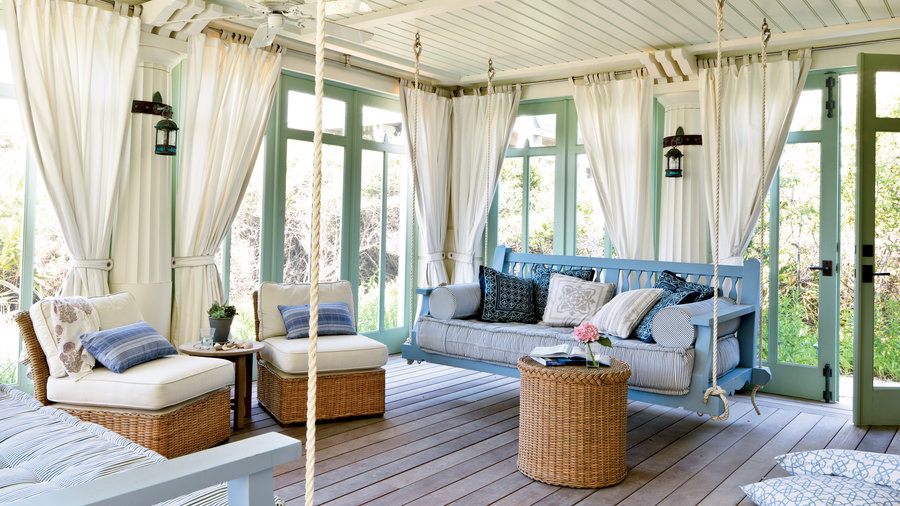 And there's another unique outdoor retreat…the sleeping porch, that might work well for some Eastern Shore dwellers with limited space on their existing property, the sleeping porch. In fact, if you have a screened-in porch, you could be well on your way to some serene and starry nights, or perhaps just naps, with this reminiscent summer camp-like option, that first became popular during the Victorian Era—the days before air conditioning.
Back then it was a matter of necessity, as it was too hot to sleep in the house at night, especially in the South.  It was also a matter of health, as doctors regularly prescribed sleeping outside as a means of enhancing one's immune system. (Photo courtesy of Coastal Living.)
Today sleeping porches are coming back into fashion as homeowners seek to get more use out of their hard-earned square footage and there are so many more materials suitable for outdoor living.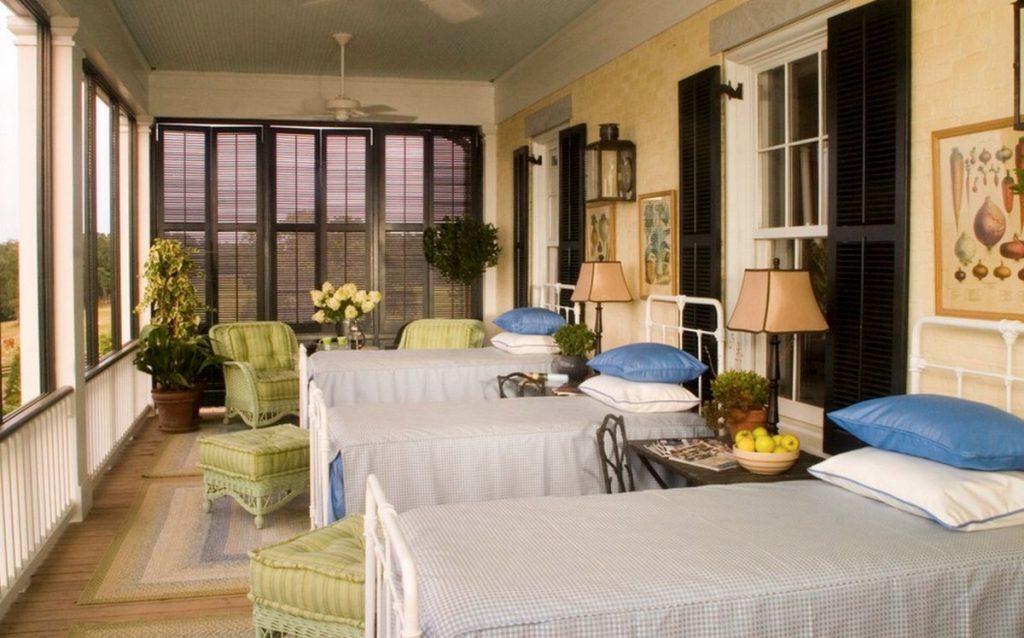 What you'll need for a restful night's sleep on your porch:
Invest in good, tightly woven screening material to keep bugs at bay. Privacy screening is also available but it can look darker and take away from the ambience you wish to create for your space. A great compromise would be to invest in polyester screening with an 18 x 14 mesh screen and then hang blinds or simple indoor/outdoor cabana-style curtains for extra privacy in the evening.
Make sure your roof structure is sound. While rain is likely to lull you to sleep, a soggy bedsheet is far from comfortable.
Install a ceiling fan to keep air circulating on muggy days.
For security, a low railing along the perimeter is recommended.
Consider furnishing with versatile pieces like a wicker day bed to provide a large enough place to sleep at night that can double as a comfortable seating area during the day. (Photo courtesy of Portage and Slain)
With proper planning, the right materials and sound professional advice you could be enjoying the benefits of a sleeping porch three seasons each year. If this sounds like a plan you wish to pursue, contact Lundberg Builders today at 410-643-3334 or visit lundbergbuilders.com. Lundberg Builders, Inc. is located at 314 Main St., Stevensville, MD.