Springs here and that means more yard work for many families who are starting to plant gardens and tend to their yards.  Did you know that approximately 68,000 people are treated in emergency rooms for lawn mower-related injuries each year (AAOP)? Sadly more than 9,000 of them are children under age 18.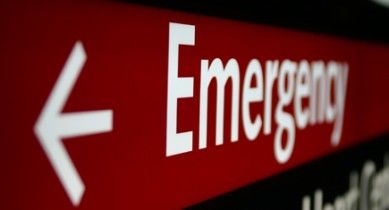 "The overwhelming majority of these injuries result in amputations that require reattachment or reconstructive surgery," says Rick Redett, M.D.
The majority of lawn mower-related injuries can be prevented by following a few safety guidelines and using common sense. Check out the list below for a few safety precautions you can take to prevent injuries.
Keep all children indoors while a power mower is in operation

Do not allow children under 16 to use ride-on mowers

Do not allow children under 12 to walk behind mowers

Do not allow children to ride as passengers on ride-on mowers

Prevent injuries from flying objects, such as twigs and stones by cleaning the lawn before mowing begins

Use a collection bag for grass clippings or a plate that covers the opening where cut grass is released

Wear protective goggles and close-toed shoes when operating a mower or when near one

Turn off the mower immediately if you see a child running toward you. Children can fall and slip into the blade, especially if the grass is wet

Do not pull the mower backward or mow in reverse unless absolutely necessary

Always turn off the mower and wait for the blades to stop completely before removing the grass catcher, unclogging the discharge chute, or crossing gravel paths, roads, or other areas

Make sure that blade settings (to set the wheel height or dislodge debris) are done by an

adult, with the mower off and the spark plug removed or disconnected