Are you aware of all that our Home Operations and Maintenance Evaluation (H.O.M.E) offers? For the majority of homeowners today their homes are one of their most valuable investments. H.O.M.E. provides homeowners a comprehensive evaluation of the operations and maintenance of your entire home inside and out.
Why should you choose the H.O.M.E. program?
Save money by eliminating avoidable repairs and failures.
Extend the life of home components, equipment, and systems.
Reduce safety and health risks in your home.
Shorten your 'to-do' list.
Maximize your home's value and resale potential.
Improve and maintain your home's appearance and appeal.
Take pleasure in your beautiful home where everything works as designed.
Enjoy peace of mind knowing that your home is professionally maintained.
Extra Time to do the things that are most important to you.
How does H.O.M.E work and when should it be done?
A Lundberg technician will conduct up to a 4 hour evaluation using a 300+ point check list.
The H.O.M.E. checklist inspects all operations and maintenance needs of your home inside and out.
During the evaluation minor repairs will be addressed (Included in evaluation).
Larger repairs, if needed, will be noted and an estimate for repairs will be provided if desired.
It is suggested that homeowners check the maintenance needs of their home 2-4 times a year.
Routine maintenance as needed.
Subscription rates
H.O.M.E is offered as a yearly subscription, providing 3 levels of comfort for home maintenance
1 Yearly inspection visit: $250.00 total investment
2 Yearly inspection visits: $400.00 total investment ($150.00 annual savings)
4 Yearly inspection visits: $600.00 total investment ($400.00 annual savings)
***If repairs are needed and work is commenced a $250.00 credit will be applied to your final invoice after repairs are completed. Credit may only be used one time in a calendar year.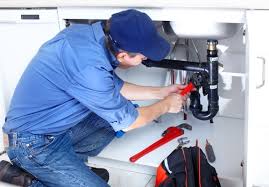 Home Operations and Maintenance Evaluation extended services
We understand that your time is valuable and when issues arise with your home, whether it be your weekend retreat or your main abode. H.O.M.E. extended services are available to address those issues when you cannot. Let H.O.M.E. extended services be your hassle free solution.
H.O.M.E extended services include:
Seasonal preparation
Pool closing/opening
Landscape clean-up
Deck and ext. furniture cleaning
Outside furniture prep or store
Dock and lift maintenance
Ext. hoses/water line maintenance
Don't let your unfinished projects and to-to lists continue to grow. Let us provide you with high quality workmanship for your home and check off all of those to-dos!
Contact us today at 410-643-3334 for more information.