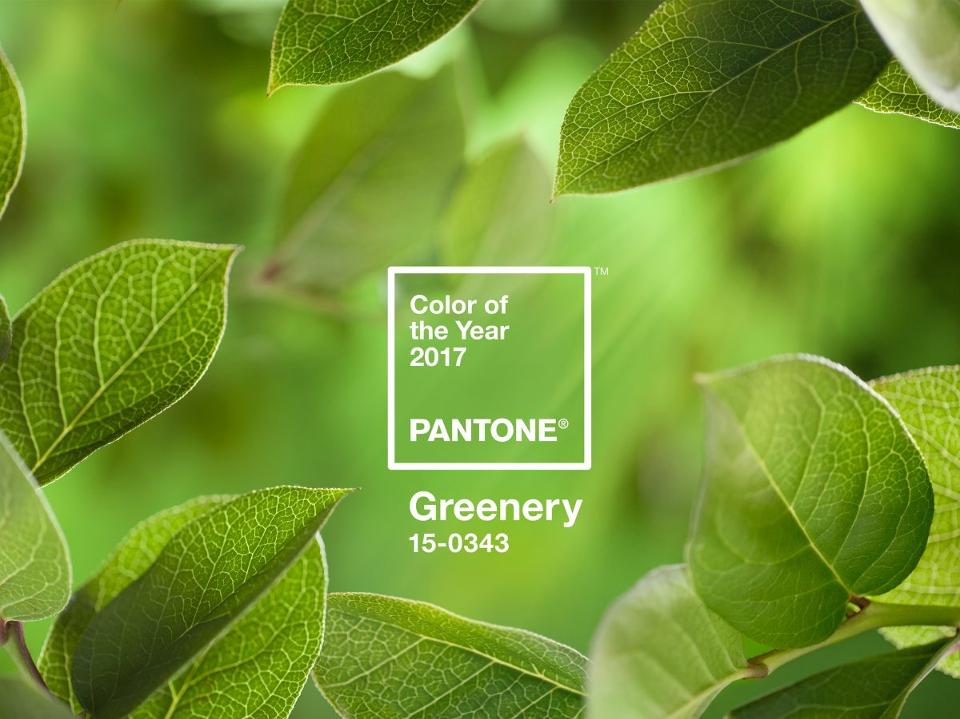 Have you heard? Pantone recently released it's choice for Color of the Year for 2017. This symbolic selection is a color snapshot of what we see taking place in our global culture that serves as an expression of a mood and an attitude. This years choice is a vibrant and refreshing color named Greenery. Although inspired by nature, the staff is very specific about the shade describing it as "a fresh and zesty yellow-green shade that evokes the first days of spring when nature's greens revive, restore and renew."
"Greenery bursts forth in 2017 to provide us with the reassurance we yearn for amid a tumultuous social and political environment. Satisfying our growing desire to rejuvenate and revitalize, Greenery symbolizes the reconnection we seek with nature, one another and a larger purpose" Leatrice Eiseman
You can easily incorporate this color in your home and life to elevate your mood and to encourage new beginnings. As Pantone states, Greenery is natures neutral color and can be incorporated with many different shades including yellow, melon, purples and blues. Try these tips below to keep you up to date on trends:
Painting all four walls may be a bit overwhelming. Try to use it on an accent wall or kitchen back splash to give your room a refreshing look.
Often overlooked when trying to incorporate a new hue: add something alive! Bring plants and herbs in this bright color into your home to liven up any room.
Rugs, throws, tablecloths and pillows are always an easy way to stay on top of trends. They are also inexpensive and easily changed. This color will stand out even more in a neutral room.
Pantone's staff around the world spends the year studying trends in fashion, consumer products, social media, art and technology. It looks for influences that best describe the current culture and mood in our society.
"There's a growing desire to reconnect with Nature and what is real, and find ways to disconnect from technology. We need a break. We need to stop and breathe. "(Greenery) is about unity and community—connecting to oneself and others and a higher purpose, Nature." Laurie Pressman, Pantone Color Institutes Vice President
Credit: www.pantone.com/color-of-the-year-2017 and CNN.com