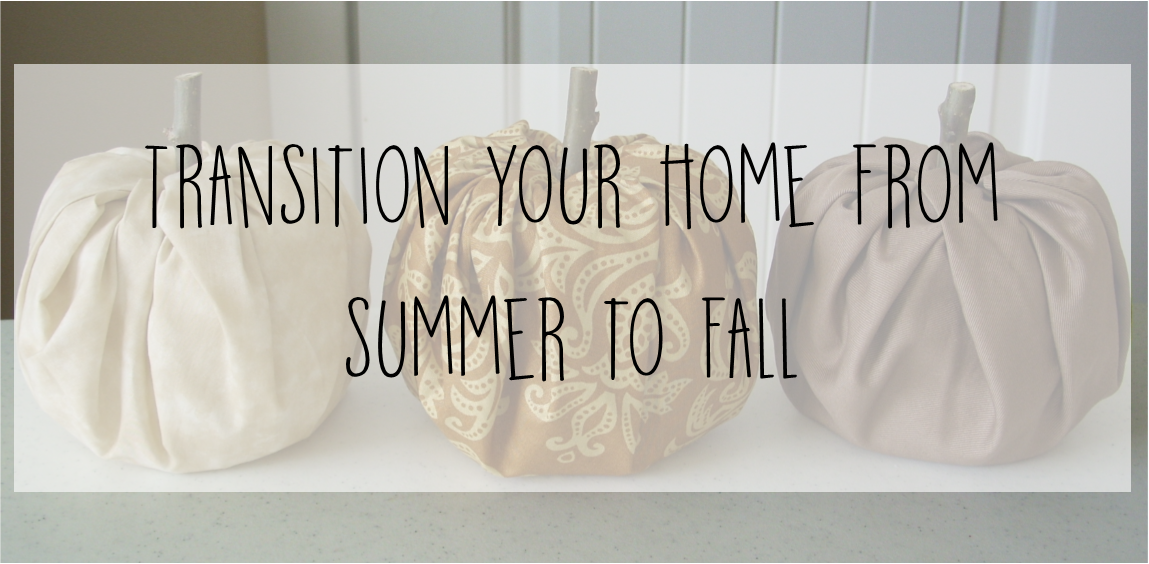 Can you smell that? That's the comforting scent of all things pumpkins, apple cider and spice. We may still be in the depths of summer and planning beach trips, barbecues, and enjoying warm summer nights, but Fall is almost within our reach! Check out these quick tips to help transition you're home decor from Summer to Fall.
Layer rugs and pull out the throw blankets
Add warmth to your home by adding a few textured throw blankets and area rugs to your rooms. For an added touch, choose ones that are in rich fall colors: red, orange, dark purple and browns.
Turn to the outdoors for inspiration
Bring the outdoors inside and fill some jars with branches from your yard or your local craft store. Add in fall smelling potpourri for added affect. A bundle of fallen twigs wrapped in a bow could be used in an entry way or as fireplace decor, fallen leaves could be used as a base to fill a jar and pine cones could be used to fill a wooden bowl along with other accents. Bonus because those decorations are all free!
Switch out pillows
This is always a fairly inexpensive way to change your decor. Choose fall colors and textured pillows such as ones with knitted covers or faux fur. 
Change our your bedding
Add linens in rich colors, plaids and darker prints. Simply adding darker colors can totally transform your home to feeling more seasonal.
Change out your welcome mat
The best way to say "Hello fall!" is to have a festive welcome mat by your front door! 
Create a welcoming autumn feel with scented candles
Scented candles in the season's vanilla, spice, apple and pumpkin fragrances can easily bring warmth to any space. Try arranging large candles around a centerpiece with faux leaves and pine cones.
Switch your hand towels
Choose darker, bolder, earthy and warm fall colors. You can also bust out new hand soaps in fall scents.